What's up! I'm Willie Okendo, and I'm here to help out on this site since I know the more recognizable sounds I've heard in the entertainment industry. I mainly know what uses cartoon sounds and some general realistic sounds. And I'm also the watcher of this wiki, making sure users follow the rules. And if you break the rules, you will be blocked for a month or more. I'm watching you!
Note: For anyone who wants to add pages themselves (most notably MurphyWiki), I want to give you a warning that I'm on my laptop almost all day and always check, edit, and add anything on this site. So please don't trip on me about that since I hate when people complain to me that they wanted to do it first and not me, you should tell me first before I start doing it OK.
My Favorite Anime

My Fan-Made Anime Shows
My Opinion on Stock SFX
I have been collecting sound effects libraries since I've first gotten the first Cartoon Trax Sound Effects Library. Since then, I've bought more sound effects libraries after. The reason for that is because I want to make my own sound effects library containing my favorite sound effects, and creating my own new sounds. Since I'm getting tired of hearing the same Hollywood Edge (mainly The Premiere Edition Vol. 1, The Edge Edition Vol. 1, and Animal Trax) and Hanna-Barbera sound effects in today's entertainment industry, I want to give the other sound effects libraries a chance by using those more often than the ones we hear today.
You can see the list of SFX libraries I will be using for my own SFX library.
For anyone who hasn't seen one of my blogs I did back then which is my list of Top Ten Annoying H-B and General SFX, there are several cartoon and general SFX I hate hearing now a days. I will only show the ones that irritate me the most now a days.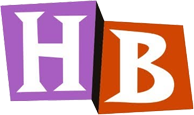 Cartoon Sounds I Hate
I Prefer
Note: One I didn't list is the Looney Tunes Cartoon Fall Sound since I will list all 14 of the whistles I like or hate in bullet list:
1st - OK With
2nd - Hate
3rd - Prefer
4th - OK With
5th - Hate
6th - Prefer
7th - Hate
8th - Prefer
9th - Hate
10th - Prefer
11th - Hate
12th - Prefer
13th - Hate
14th - Prefer
Another that has its hit or miss for me is the Tom Scream, like the Looney Tunes fall sound, there are some I like and some I don't like.
General Sounds I Hate
Hollywoodedge, Cats Two Angry YowlsD PE022601: I agree that this SFX is SO ANNOYING everytime companies use it for when someone or something crashes off screen. Since I'm already getting tired of hearing this so much, that now it's considered my arch nemesis of general animal sounds. And the reason for this is because Disney decided to use this in their show DuckTales in 1987 (5 years after its first use in Vincent). 3 years later, The Hollywood Edge made the first volume of the Premiere Edition SFX Library which included this notorious SFX, which led to Fox getting the SFX library and using it for The Simpsons since season 2. That's why we hear it so much now a days. However, Japan rarely uses it and it doesn't show up too much in anime thankfully.
Hollywoodedge, Bird Rooster 2 Crow PE021501/Hollywoodedge, Rooster Crow Typical AT086301, Sound Ideas, BIRD, ROOSTER - ROOSTER: TWO CALLS, ANIMAL, and Sound Ideas, BIRD, ROOSTER - MORNING CALL, ANIMAL 01: I always hated rooster crow sounds since I was a kid, and these two really bug me the most.
Hollywoodedge, Bird Hawk Single Scre PE020801/Hollywoodedge, Hawk Screech Single AT082901 and Sound Ideas, BIRD, HAWK - RED TAILED HAWK CALLING, ANIMAL
Hollywoodedge, Horses Several Whinn PE025201/Hollywoodedge, Horses 1 High Pitched TE016301 and most Series 6000 Horse Whinnies
Sound Ideas, HUMAN, SCREAM - SCREAM: FEMALE, HORROR 03, Hollywoodedge, Screams 1 Woman Singl PE133501, and Hollywoodedge, Screams 7 Woman Three PE134101: I agree these 3 screaming sounds are annoying and need to stop being used.
Almost all the female screaming sounds from the Series 4000.
Sound Ideas, HUMAN, BABY - CRYING: I agree this is annoying and needs to stop being used.
Miscellaneous
I Prefer