Hi. I'm Whitney Larson. and I am a wiki user. (Instagram: @whitneygolucky) My YouTube Channel is: WhitneyGoLucky
I am born in October 2, 2003, I'm 16. And I have autism.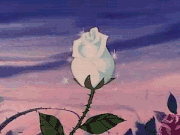 They 
(And I swear, if I see you doing bad stuff on this wiki like not following the rules, throwing tantrums, adding image gallery incorrectly, breaking the 4th wall, disrespecting my opinion something, or not adding your signature on this wiki, I will block you! Get It?) I just want to see you following the rules on this wiki.
Make sure to follow the rules because I am watching you.
Want to see the opinions on any SFX?
Check out the opinion on the SFX.
Hollywoodedge, Old Car Horns Single CRT021302 is my #1 favorite sound effect and it's used for character takes in this YouTube Channel. I love that "ahooga" sound effect. Because all of the Ahooga sound effects are funny!
I hate Sound Ideas, COW - SINGLE MOO, ANIMAL 02! Why?: BECAUSE IT'S OVERUSED AND OVERATED!!!!! IT INVADED 999.9% OF THE WHOLE MEDIA!!!!! IT RUINED SO MANY EPISODES OF ANY TV SHOW!!!!! Want to see my blog I created?
My Favorite TV Shows
1. Soreike! Anpanman (My #1 Favorite Anime of All Time Since 2016)
2. Harvey Girls Forever! (Because Jesse Aruda chooses Good SFX.)
5. Adventures of Sonic the Hedgehog
6. Love Live! School Idol Project and Love Live! Sunshine!!
7. Clarence
My Favorite Musicians!
TWICE
Pegboard Nerds
Kyary Pamyu Pamyu
Perfume
Lady Gaga
2NE1
Fairies
KARRA
Kumi Koda
Tokyo Machine
My Most Hated TV Shows
1. Penn Zero: Part-Time Hero (I HATE THIS SHOW SO MUCH WITH A BURNING PASSION!!!!)
2. Gerald McBoing Boing (2005) (Because it uses my arch-nemesis!!!)
3. Teen Titans Go! (Because it has my psychopathetic arch-nemesis, Moo 01, and the cucco crow!)
4. Johnny Test
5. Franny's Feet (Because it is super controversial for it's hostility!)
6. Supernoobs (BECAUSE IT USES THE FREAKING AT ELEPHANT TRUMPET!!!!)
My Favorite Movies
1. All Anpanman Movies
2. Tamagotchi: The Movie (2007)
3. The Brave Little Toaster (1987) (All of the Songs are Awesome!)
4. Pinocchio (1940) (Because it has the Disney crowd laughing sound that I love.)
5. Soul Surfer (2011) (Because it uses my 2 favorites: Hollywoodedge, Medium Exterior Crow PE140401 and PE140501.)
My Favorite Video Games
1. Mr. Driller (I loved this game since I was a kid.)
2. Skylanders (All Games) (I loved this game since I was a kid.) (Vote for the 7th Skylanders Game!)
4. Cuphead
5. Otocadoll
6. Bendy And The Ink Machine
7. Splatoon
8. Wii Party U (Because it doesn't have my arch-nemesis.)
My Fan-Made Anime/TV Shows/Movies
Stuff
Community content is available under
CC-BY-SA
unless otherwise noted.