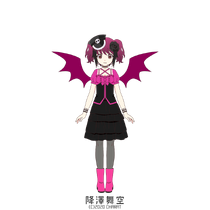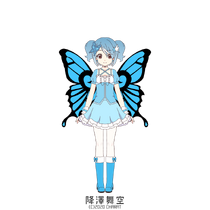 Minna-san, konnichiwa, I am Makara Furusawa, your cutie vampire and lovely angel sweetheart~♪♡! But you can call me Makara-chan, MetallicaFangirl1004, Vampire Makara, Cutie Vampire Sweetheart, Lovely Angel Sweetheart, etc. Do not call me Makiko because it was not nice to call good users a kiko term.
You Can Follow My Accounts Here
About Me
I was born on October 4, 2006. I am a 14 year old girl who is a huge fan J-Pop idol groups, Metal bands, anime, Beavis and Butt-Head, Daria, Sonic Underground, Hi Hi Puffy AmiYumi, Rugrats, and especially SpongeBob SquarePants. Sometimes I add emojis to my messages.
My Opinion on Sound Effects That I Like and Hate
Come and see it here.
My Favorite and Least Favorite TV Shows
Come and see it here.
SFX Reaction Gallery
GIFs
Images
Community content is available under
CC-BY-SA
unless otherwise noted.