Introduction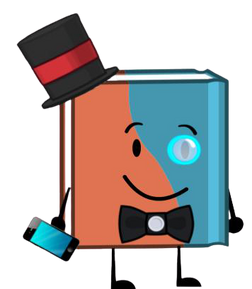 Hello! My Name Is Alex Damer. I Am A Transgender Animator From Australia Who Has ADHD, Autism & A Mental Disorder. I Love Bakugan & Object Shows The Most & I Hate Fetishes. As A FANDOM User, I Promise To Follow All The Rules On This Wiki.  Anyways, I Am Planning To Go To Niagara Falls After The Covid-19 Goes Away, Which Is Probably Never. I Went To Toronto For Vacation So Far. Going To The CN Tower Was Fun. I Want To Go There Again, But Not With The Coronavirus. I Have A 27 Year Old Brother Named Devan. He & I Have Good Memories With Each Other. I Have 2 Cats & 3 Dogs. I Have My Very Own Object Show Called Object Show Shorts, Which Was Made With Adobe Spark. The Reason Why I Didn't Make It With Adobe Animate Is That I Don't Have Any Money To Afford It Yet. Anyways, To See The OSS Wiki, Click Here.
Sound Effects I Hate
All Of The Burp, Fart, & Stomach Sounds On This Wiki
Hollywoodedge, Cats Two Angry YowlsD PE022601
Hollywoodedge, Screams 3 Man Gutwren PE134401
Sound Ideas, HUMAN, SCREAM - SCREAMS, WOMAN, VERSION 3, HUMAN, DIGIFFECTS
Sound Effects I Like
Sound Ideas, HORSE - SINGLE HORSE WHINNY,ANIMAL 01
​​​​Sound Ideas, FIREWORKS - SINGLE BOTTLE ROCKET: WHISTLE AND EXPLODE 03
Sound Ideas, FIREWORKS - SEQUENCE OF FIREWORKS, EXPLOSION
Special Features
Community content is available under
CC-BY-SA
unless otherwise noted.