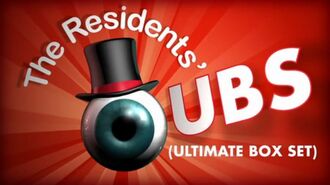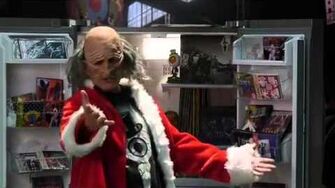 The Residents are a performance art group who have had an active career for nearly several decades. During Christmas 2012, as a celebration for their 40th anniversary, they dreamed up what may be the most ambitious product ever: The Ultimate Box Set.
An infomercial was made for the box set, featuring lead vocalist Randy in a Santa Claus suit offering the box set for the pricey sum of $100,000. There was also a mystery box available for $5,000,000. Many of their fans assumed it was a joke, or an artistic commentary on consumerism. The Residents are never ones to shy away from making statements or just plain having fun, but this was a real product that could be purchased.
Sound Effects Used
Image Gallery
Audio Samples
External Links
Community content is available under
CC-BY-SA
unless otherwise noted.