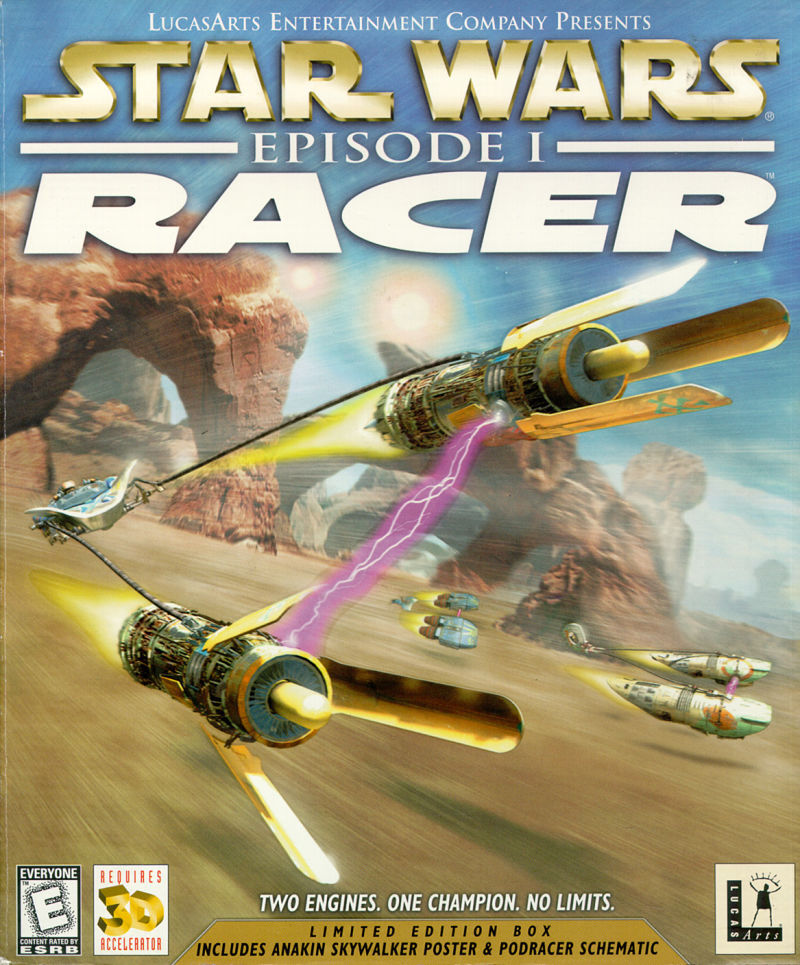 Star Wars Episode I: Racer is a racing video game based on the podracing sequence featured in Star Wars: Episode I – The Phantom Menace. The game features all of the racers and race course on Tatooine featured in The Phantom Menace. It also adds several new courses, some on Tatooine, others on various planets. Several single player modes, including a tournament mode, are available for play. It also features multiplayer, the format of which varies by platform. Jake Lloyd and Lewis MacLeod, who portrayed Anakin Skywalker and Sebulba in The Phantom Menace, reprise their roles in the game.
Episode I: Racer received generally positive reviews from critics. Several major media outlets listed it as one of the top Star Wars video games. As of 2011, the game holds the Guinness record as the best-selling sci-fi racing game, having worldwide sales of 3.12 million and beating other series like Wipeout and F-Zero. Two titles featuring podracing were released after Episode I: Racer's release. Star Wars: Racer Arcade, an arcade game featuring many similar tracks and characters, was released in 2000. A sequel, Star Wars Racer Revenge was released in 2002 for the PlayStation 2.
Twenty years after the release of the game, it received an HD re-release for PlayStation 4 and Nintendo Switch. It was originally scheduled for May 2020, but was delayed to June 23rd due to the COVID-19 pandemic. The Xbox One version released on October 27, 2020.
Also See
Sound Effects Used
Image Gallery
Audio Samples
External Links