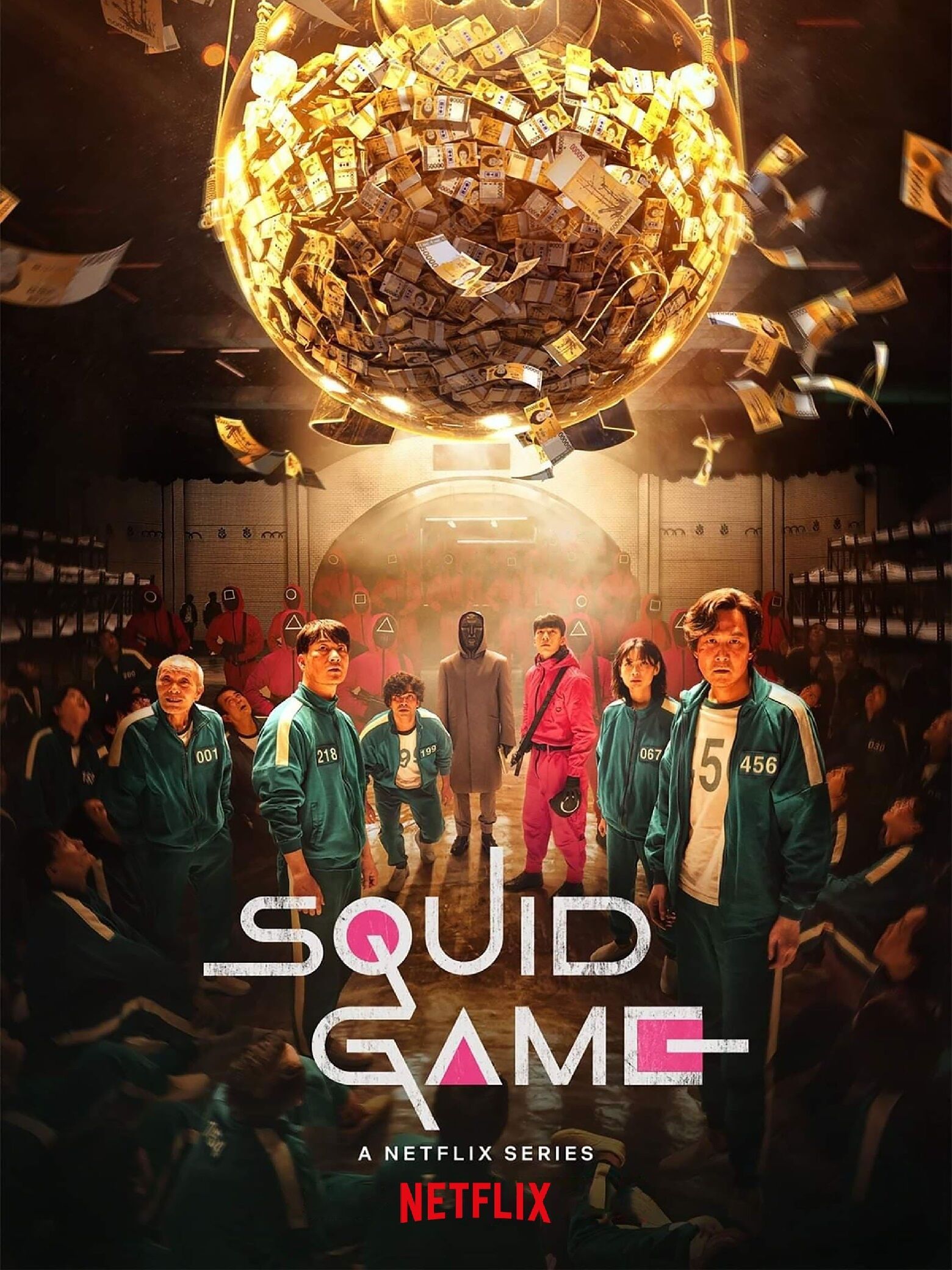 Squid Game (Korean: 오징어 게임; RR: Ojing-eo Geim) is a South Korean survival drama television series streaming on Netflix. Written and directed by Hwang Dong-hyuk, it stars Lee Jung-jae, Park Hae-soo, Wi Ha-joon, Jung Ho-yeon, O Yeong-su, Heo Sung-tae, Anupam Tripathi, and Kim Joo-ryoung. The series, distributed by Netflix, was released worldwide on September 17, 2021.
The series revolves around a contest in which 456 players, all drawn from different walks of life but each deeply in debt, play a series of children's games with deadly penalties if they lose for the chance to win a ₩45.6 billion prize. Hwang had conceived of the idea based on his own economic struggles early in life as well as the class disparity in South Korea. Though he had initially written it in 2008, he was unable to find a production company to fund the idea until Netflix took an interest around 2019 as part of their drive to expand their foreign programming offerings. Hwang wrote and directed all nine episodes himself.
Squid Game received critical acclaim and attracted international attention. Within a week of its release, it became one of Netflix's most-watched programs in several regional markets; within its first 28 days of release, it attracted more than 111 million viewers, surpassing Bridgerton as the network's most-watched show.
Storyline
TV Show Intro
Sound Effects Used
Image Gallery
Audio Samples
External Links