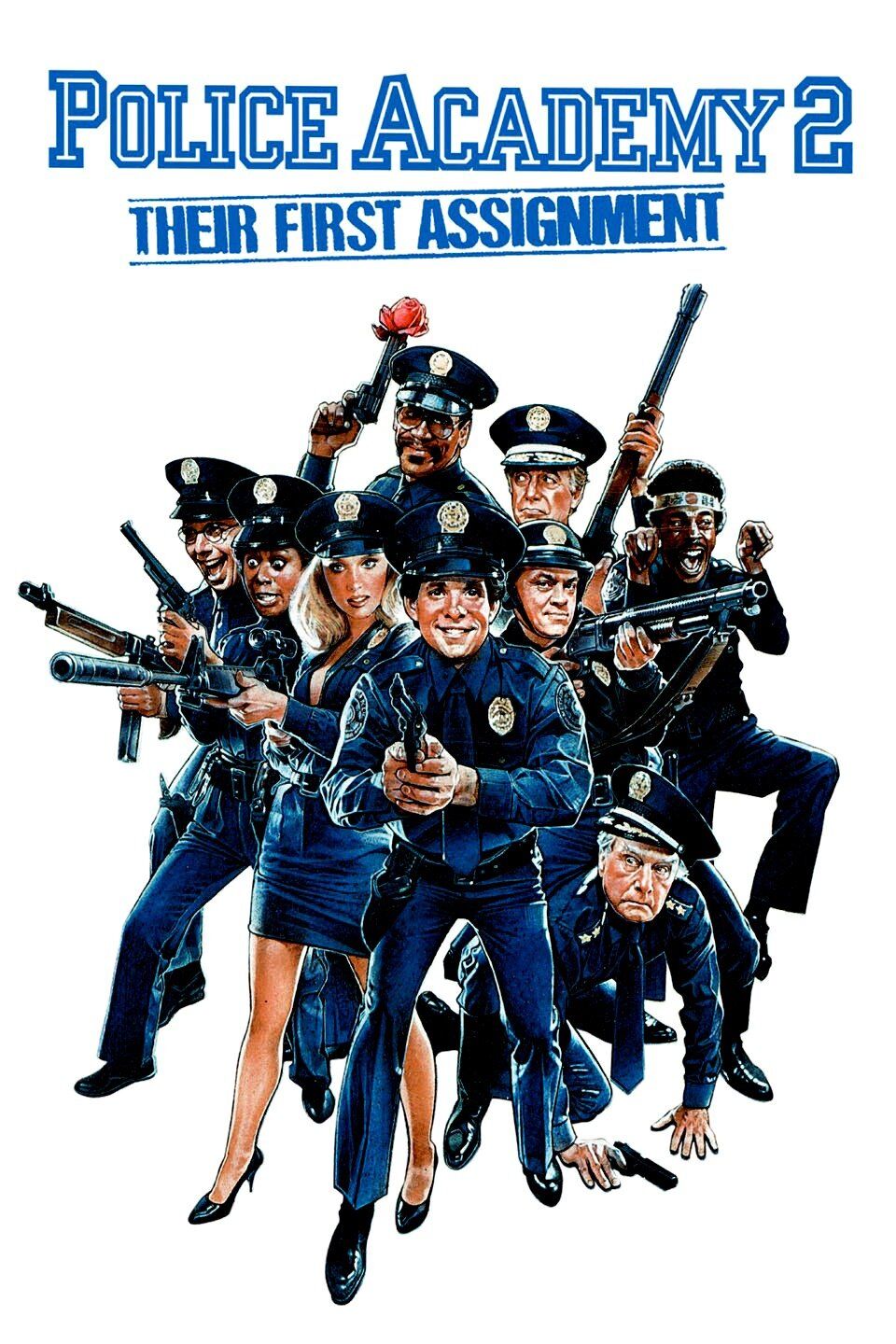 Police Academy 2: Their First Assignment is a 1985 comedy film directed by Jerry Paris. It is the first of six sequels in the Police Academy series.
Many actors return from the first film to respectively reprise their roles. Steve Guttenberg reprises his role as Mahoney, the class clown; former American football player Bubba Smith returns as the colossal Hightower; Marion Ramsey is featured again as Laverne Hooks; David Graf returns as gun-crazy Officer Eugene Tackleberry; Michael Winslow returns as sound effects master Officer Larvell Jones, and veteran actor George Gaynes returns as Commandant Eric Lassard. This was the only film in the series that does not feature Leslie Easterbrook as Lt. Debbie Callahan.
New faces in Police Academy 2 include Howard Hesseman as Captain Pete Lassard (the brother of Police Academy commandant Eric Lassard); Bobcat Goldthwait as Zed, the leader of "The Scullions", an obnoxious gang; Art Metrano as Lt. Mauser; Peter Van Norden as slobbish police dog sergeant Vinnie; Tim Kazurinsky as hapless business owner Carl Sweetchuck; and Lance Kinsey as Sgt. Proctor. In the film, the Police Academy cadets have graduated and are assigned to the worst precinct in town, where they have to help Captain Pete Lassard fight Zed's gang.
Storyline
Also See
Sound Effects Used
Image Gallery
Audio Samples