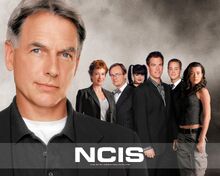 Storyline
Naval Criminal Investigative Service Special Agent Leroy Jethro Gibbs leads a group of colorful personalities in investigating crimes -- ranging from murder and espionage to terrorism -- that have evidence connected to Navy and Marine Corps personnel. The team includes witty ex-homicide detective Anthony DiNozzo, quirky forensics specialist Abby Sciuto, and the brilliant -- if insecure -- Timothy McGee. Dr. Donald "Ducky" Mallard brings his vast experience in forensics into play to help solve cases.
TV Show Intro
Sound Effects Used
Sound Ideas, ALARM, CAR - DISARM CAR ALARM, AUTO
Sound Ideas, ALARM, CAR - SET CAR ALARM, AUTO
Sound Ideas, EXTERIOR SHOTS, SPECIAL WEAPONS - .44 MAXI PUMA KAPOW WITH TRAIL
Sound Ideas, GUN, HANDGUN - PISTOL SHOTS WITH SILENCER, MORE WHIZZY 
Sound Ideas, GUN, RICOCHET - RICOCHET: SINGLE SHOT, BULLET 04
Hollywoodedge, 357 Magnum Pistol Sho PE092801
Hollywoodedge, Ak 47 Multiple Bursts TE028802
Hollywoodedge, Alarm 4 Contemporary TE012301
Hollywoodedge, Bird Crow Caws CloseP PE020401
Hollywoodedge, Doppler Horn By LeftT PE079801
Hollywoodedge, Explosion 2 Medium Si PE097601
Hollywoodedge, Large Splash Or DiveW PE127201
Hollywoodedge, Morning Park Birds Me PE010501
Hollywoodedge, Pottery Drop Break PE112401
Hollywoodedge, Ricochets Various TE029904
Hollywoodedge, Ricochets Various TE029905
Hollywoodedge, Seagulls No Surf BT022101
Hollywoodedge, Warning Buzzer Space PE194501
Hollywoodedge, Wood Door 3 Open SlamM PE180301
Hollywoodedge, Wood Door OCKnob Ratt PE180201
HollywoodEdge (Europe Edition), Roland UK - Birds Chirping
SKYWALKER EXPLOSION 02 (Heard once in "Left For Dead")
WB JUMBO JET PLANE TAKE OFF 01 (Heard once in "Yankee White")
Image Gallery
External Links
Community content is available under
CC-BY-SA
unless otherwise noted.