Doctor Strange in The Multiverse o Madness - The Loop
Play Sound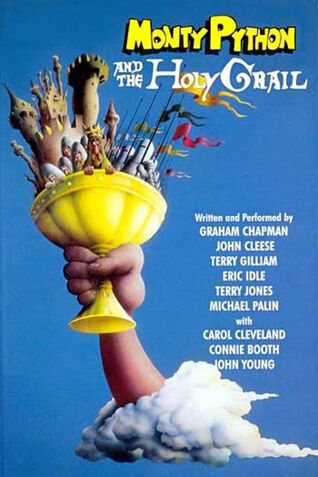 Monty Python and the Holy Grail is a 1975 British comedy film inspired by the Arthurian legend, written and performed by the Monty Python comedy group (Chapman, Cleese, Gilliam, Idle, Jones, and Palin), directed by Gilliam and Jones. It was conceived during the hiatus between the third and fourth series of their BBC television series Monty Python's Flying Circus.
While the group's first film, And Now for Something Completely Different, was a compilation of sketches from the first two television series, Holy Grail is an original story that parodies the legend of King Arthur's quest for the Holy Grail. Thirty years later, Idle used the film as the basis for the 2005 Tony Award-winning musical Spamalot.
Monty Python and the Holy Grail grossed more than any British film exhibited in the US in 1975. In the US, it was selected in 2011 as the second-best comedy of all time in the ABC special Best in Film: The Greatest Movies of Our Time behind Airplane! In the UK, readers of Total Film magazine in 2000 ranked it the fifth-greatest comedy film of all time; a similar poll of Channel 4 viewers in 2006 placed it sixth.
Storyline
King Arthur and his Knights of the Round Table embark on a surreal, low-budget search for the Holy Grail, encountering many, very silly obstacles.
Also See
Monty Python Live at the Hollywood Bowl (1982)
Sound Effects Used
Original Mix
Remastered Mix
Image Gallery
Monty Python and the Holy Grail (1975)/Image Gallery
Audio Samples
External Links