She-Hulk Trailer Dropped - The Loop
Play Sound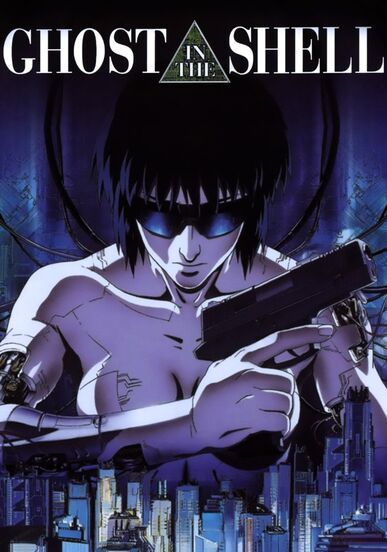 Ghost in the Shell is a 1995 anime neo-noir cyberpunk thriller film directed by Mamoru Oshii. The film is based on the manga of the same name by Masamune Shirow and was written for the screen by Kazunori Itō. It features the voices of Atsuko Tanaka, Akio Ōtsuka, and Iemasa Kayumi. It is a Japanese-British international co-production, executive produced by Kodansha, Bandai Visual and Manga Entertainment, with animation provided by Production I.G.
The film is set in 2029 Japan, and follows Motoko Kusanagi, a cyborg public-security agent, who hunts a mysterious hacker known as the Puppet Master. The narrative incorporates philosophical themes that focus on self-identity in a technologically advanced world. The music, composed by Kenji Kawai, includes vocals in classical Japanese language. The film's visuals were created through a combination of traditional cel animation and CGI animation.
Upon release, Ghost in the Shell received positive reviews, with critics praising its narrative, score, and visuals. The film was initially considered a box office failure before drawing a cult following on home video. It has since grown in esteem and is now considered to be one of the best anime and science-fiction films of all time. It inspired filmmakers such as the Wachowskis, creators of the Matrix films, and James Cameron, who called it "the first truly adult animation film to reach a level of literary and visual excellence".
An updated version of the film, Ghost in the Shell 2.0, was released in 2008, featuring newly added digital effects, additional 3D animation and new audio. Oshii directed Ghost in the Shell 2: Innocence, released in 2004, which was billed as a separate work and a non-canon sequel.
Skywalker Sound provided Post Production Sound Services for the 2008 revised "2.0" edition: Randy Thom and Tom Myers contributed sound design; Tom Myers served as the Supervising Sound Editor and Josh Gold as his Assistant Supervising Sound Editor; Scott Guitteau, David C. Hughes and Tim Nielsen were the Sound Effects Editors, and Leff Lefferts was the Sound Design Assistant. Dennie Thorpe and Jana Vance were foley artists; Sean England recorded the foley, and Pascal Garneau was the Foley Editor.
Storyline
Sound Effects Used
Original Mix
2.0 Revised Edition
Image Gallery
Audio Samples