Go ahead and talk about bad sound effects all you want here, people. Hotheart123 (talk) 23:24, April 26, 2019
Remember to add four tildes after you've written down. Trent Jordan (talk) 12:39, July 23, 2019 (UTC)
A tilde is this: ~ General Maho (talk) 22:30, September 18, 2019 (UTC)
Any mentions of attempting murder, arson, bombing, terrorism, theft, burglary, rape, robbery, kidnapping, child abuse, animal abuse, or other illegal activity against sound editors will not be tolerated and generally violates FANDOM's Terms of Service. Homophobia and racism of any kind is also off-limits in the venting thread. No exceptions!!
The penalties for violating the anti-illegal activity/discriminatory slur rules are as follows.
1st offense: Warning. A warning will be posted on your message wall and you will pledge to never say these kinds of hurtful things again, and you must apologize for your actions and change your wording within 48 hours. Refusal to do so will result in a 1-week block. Warnings will be posted for every offense.
2nd offense: 2-week block
3rd offense: 1-month block
4th offense: 1-year block
5th offense: indefinite block
Alex Roman (talk) 16:35, 11 October 2021 (UTC)
2019
2020
2021
2022
January
Forum:SFX Venting Thread/2022/January
February
Forum:SFX Venting Thread/2022/February
March
Forum:SFX Venting Thread/2022/March
April
Forum:SFX Venting Thread/2022/April
May
Forum:SFX Venting Thread/2022/May
June
Here is the first post of June this year. The arch-nemesis of WhitneyGoLucky is used in two episodes of All Engines Go. "Letting Off Steam" and "Nia's Perfect Plan". I'm glad she and Claire hate this show because of the mooing sound they hate. In addition to this, the former also uses Azul's train whistle, which Claire hates.
Also, on April 23rd, "SpongeBobIsTheBest1997" said that the debut of that train sound was not in the 1991 film "All I Want for Christmas". Instead, it was in the Snorks episode, "Journey to the Source" in 1984.
Claire, if you are reading this, DO NOT WATCH ALL ENGINES GO OR THE SNORKS EPISODE JOURNEY TO THE SOURCE!! I SWEAR!! Milt Franklyn (talk) 20:52, 2 June 2022 (UTC)
NOOONOONOOOOOOOOOOOO WAAAAAAAAAAAAAAAAAAAA!!!!!!!!! HE FREAKING DID IT!!!!!!! NOOOOOOOOOOOO!!!!!!! YESTERDAY MORNING, EDU IMITATED MY ARCH NEMESIS!!!!!!!! I WAS CRYING!!!!!!! YOU MADE MY GANG CRY AGAIN!!!!!!!!!!! YOU ARE SUCH A FOOL FOR IMITATING THAT SOUND!!!!!!!!! I hope he doesn't do anything today! ClaireBunnyGirl (talk) 07:12, 6 June 2022 (UTC)
What sound effect was it? Milt Franklyn (

talk

) 21:12, 8 June 2022 (UTC)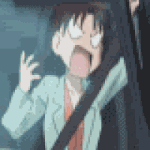 Oh god no, that CAT DEVIL YOWLS SOUND showed up in my dream recently! When someone was watching TV, then I tried to mute it so I wouldn't fall for it, but then another person put on the same program behind me, and I fell for it!! WikiExpertXV (talk) 16:51, 13 June 2022 (UTC)
Wow, that's a terrible dream! Milt Franklyn (

talk

) 17:39, 13 June 2022 (UTC)
I got bad news from PurpleDino130. Two Disney Channel short series episodes "Springtime for Mama Scratch" from Chibi Tiny Tales and "Andrea's Theme Song Takeover" from Theme Song Takeover that were based off The Ghost and Molly McGee used the Premiere Edition cat yowl sound effect even though the actual show has not used that sound effect yet! How crazy is that?!
MurphyWiki (talk) 9:39, 13 June 2022 (UTC)
There is a YouTuber that goes by the name of "Jaxen Ross is b-a-c-k!". He is very infamous for being prone to destroying toys and other products. One of his videos has him destroying an AEG Motorized Thomas, as he has a reason to hate AEG.
He also destroyed an Ocarina of Time cartridge. I think he dislikes that game because of the first GS6K Rooster Crow used for the Cuccos, which is the arch-nemesis of Alex Roman.
Milt Franklyn (talk) 00:05, 19 June 2022 (UTC)
NONONOOOOO!!!!!!! ANOTHER L.I.T.Y. SITUATION!!!!! I FREAKING FELL FOR A ROOSTER CROW IN PANYO PANYO DI GI CHARAT!!!! I was watching the 1st episode and then chickens appeared and made the rooster crow! IT MIGHT HAVE BEEN THE CUCCO CROW!!!!! I AM SO MAD I HEARD A BAD SOUND IN A GOOD SHOW!!!! NOW I ENDED UP LIKE WHITNEY BECAUSE SHE HEARD HER ARCH NEMESIS IN ONE OF HER GOOD SHOWS!!!! Anyways, I hope this doesn't happen to me again when I watch my good shows! ClaireBunnyGirl (talk) 02:21, 22 June 2022 (UTC)
Kenny Szeto is going to be unblocked tomorrow! Welcome back Kenny, and please follow the rules this time! Milt Franklyn (talk) 18:50, 23 June 2022 (UTC)
Well, now I'm back! Okay! I will follow the rules this time! I'LL DO IT!! KennySzeto617 (

talk

) 15:07, 24 June 2022 (UTC)
This is so unfair! Sarah Nolan does not want the PC Games and Online Games to have their own Image Gallery boxes anymore, because it's so unnecessary and that the images from those games should only be partnered in the Video Games image gallery box from then on, and Sarah strongly means it! This hurt my feelings! I also noticed that those two SpongeBob video games Battle for Bikini Bottom and the first movie's video game used to have their own PC Game pages back around 2017 and 2018, however in late 2019, they got removed for awkward reasons and the images from the PC Games got partnered in one video game page. I don't know what's going on, but whatever it is, PC Games and Online Games are no longer separate anymore! I don't know when these new rules came in on this wiki, but Sarah strongly doesn't want the PC Games and Online Games images in their own gallery boxes anymore!
MurphyWiki (talk) 44:66, 23 June 2022 (UTC)
GRRRRRRRR!!!!!! EDU IMITATED THE ELEPHANT TRUMPET!!!!!! AM I GONNA HEAR EACH OF THE DEADLY 4 EVERY FEW DAYS NOW?!?!?!?!?! HAVE I STARTED A NEW ERA OF DEADLY 4 EVENTS?!?!?!? I HOPE I DO NOT HEAR THE KC SFX OR THE TRAIN WHISTLE SOON OR MY MIND WILL BE BROKEN!!!! 19:11, 24 June 2022 (UTC)
Willie banned Hilary for a week after Hilary made a mistake on this wiki! It's not fair! I normally fix the informations for her by updating the images! I wasn't able to do it all day today because I have been feeling a little sick today. I love it how Hilary adds images from children shows and I fix some of the informations for her, but now she's been banned by a strongly furious Willie for a week! This week won't be the same without her!
MurphyWiki (talk) 9:07, 25 June 2022 (UTC)
July
August
September
October
November
December